Connecting patients, caregivers, and doctors in the NMOSD community
Ask questions and gather information at a free neuromyelitis optica spectrum disorder (NMOSD) webinar or in-person event. These events are open to patients and their caregivers in the United States.
NEXT EVENT:
FIND AN EVENT
You're all set, Friend!
Thanks for registering for "." A confirmation has been sent to . We look forward to seeing you
WHAT TO EXPECT AT AN EVENT
Our events cover a range of topics surrounding NMOSD. Based on the event you'd like to attend, you could receive information about one or more of the following: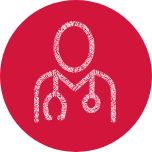 DISEASE EDUCATION FROM AN EXPERT
STORIES FROM PEOPLE LIVING WITH NMOSD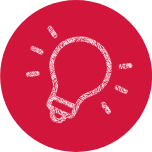 TIPS FOR MANAGING YOUR CONDITION
Currently, there are no upcoming virtual events.
Check out our in-person events instead.
Upcoming in-person events
Currently, there are no upcoming in-person events.
Check out our virtual events instead.